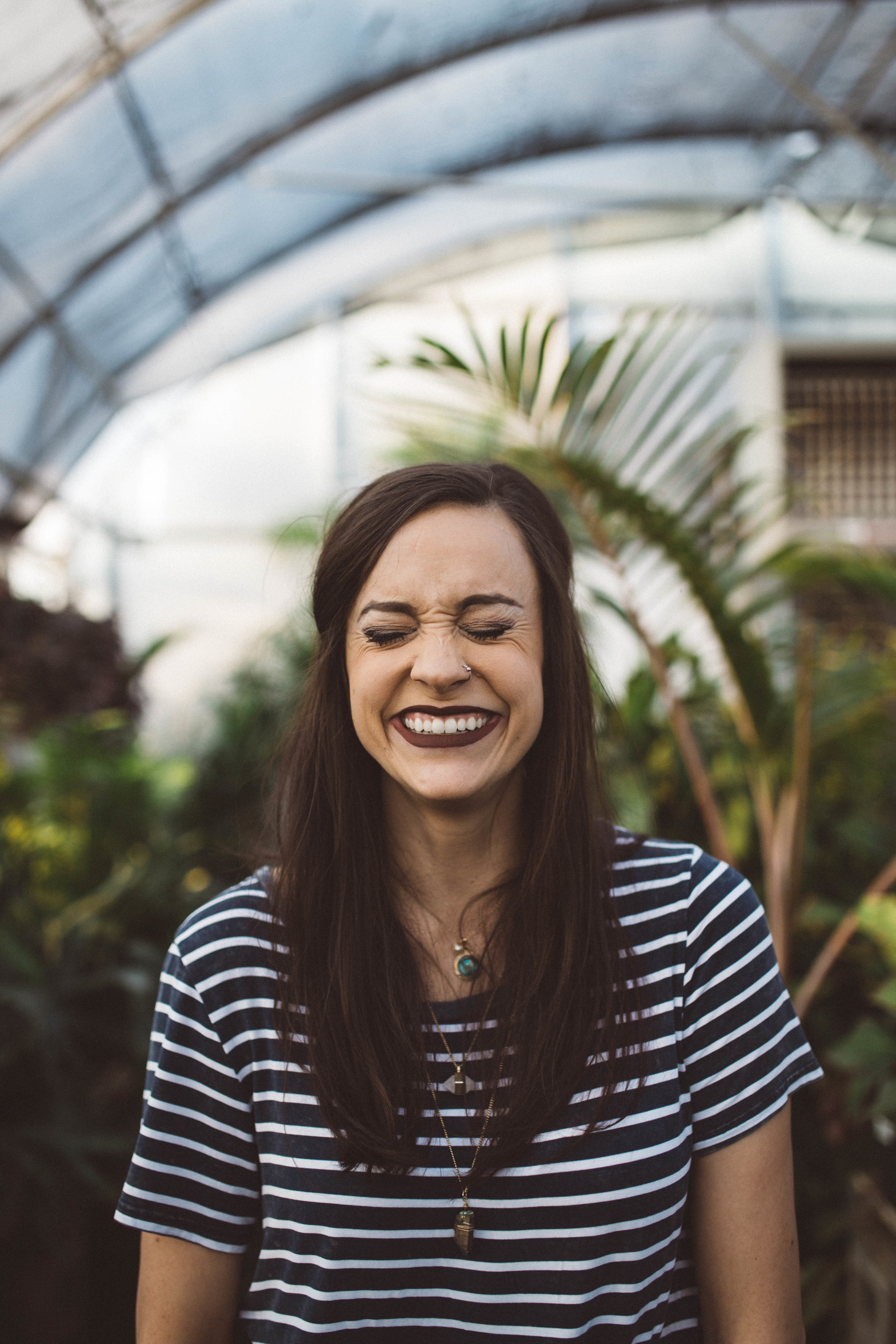 DO YOU TAKE WALK-INS?
We are happy to take walk-ins if we have a stylist available. It is recommended to make an appointment. Don't hesitate to call and ask about a same-day appointment. If we are all booked for the day, we will be happy to add your name to a cancelation list, in case an appointment time should open. Appointments can be booked online down to an hour before the appointment time.
WHEN I'M BOOKING ONLINE, HOW DO I KNOW WHAT SERVICE TO PICK?
If you're ever unsure about what service to book, please call us and one of our knowledgeable front desk coordinators will help you. Feel free to schedule a consultation if you'd like more information about what we can do for you, or if you'd like a price quote. When a corrective color is needed, we require a free consultation first. You need a corrective color if you are going more than three shades lighter or darker, and possibly if your hair is previously colored.
HOW DO I BOOK MY WEDDING SERVICES AT STELLA NOVA?
Please book all wedding services by filling out a bridal bond online, unless you are only booking one service for one person. Our Bridal Coordinator will be able to assist you in coordinating all the appointments.
WHAT FORMS OF PAYMENT ARE ACCEPTED?
Stella Nova accepts all major credit cards including American Express, cash and traveler's checks. Payment is also accepted prior to your service, upon your request.
DO YOU REQUIRE A CREDIT CARD NUMBER TO RESERVE AN APPOINTMENT?
We may require a valid credit card number to reserve appointments depending on length of time or price, and any appointment booked online. Please have your card ready when making an appointment online. If your appointment is not canceled twenty-four hours in advance, you may be charged half the cost of your booked service.

WHAT IF I NEED TO CANCEL MY APPOINTMENT?
Please call the salon to cancel or reschedule your appointment at least twenty-four hours in advance.
If you cancel your appointment with less than twenty-four hours notice, miss your appointment without calling and do so often, a credit card deposit may be required for appointments with a duration of more than two hours and a 48 hour cancellation policy will apply for refund of deposit.
If you arrive more than fifteen minutes late for your appointment, the service provider reserves the right to reschedule your appointment when more time is available.
DO YOU SELL GIFT CERTIFICATES?
Yes we do! Gift certificates can be purchased in any amount, and can be used for products or services. Please let us know if we can accommodate you by sending, emailing, or reserving a gift certificate for someone special.
WHAT IF I HAVE A SERVICE AT STELLA NOVA AND I'M NOT HAPPY?
Please call and tell us as possible! We are very committed to client satisfaction and we will make every effort to make you happy. Please call within five days of your service, and we will try to get you in as soon as possible with the same stylist or another stylist at no charge to you. The exception to this is if you are undergoing a color correction or are working toward an end goal that takes more than one process, which should be explained to you by your stylist. If you have any other concerns about your experience at Stella Nova, please call or email us and let us know. We would love the chance to make every service at Stella Nova a comfortable, productive, and happy one.
WILL YOU REMIND ME OF MY APPOINTMENT?
Yes! Our booking system automatically sends texts and emails when the appointment is booked and one day before the appointment. Please make sure these match the time recorded in your calendar. Please provide a valid cell phone number and email address when booking your appointment.
CAN I BRING MY CHILD TO MY APPOINTMENT?
If your child is under twelve, we ask that another adult, besides you, to be present during your appointment to care for them. In order to maintain a relaxed atmosphere in our intimate space, Stella Nova greatly appreciates that, whenever possible, childcare arrangements are made. We don't have enough staff to watch children, and we can not ensure their safety. There are many hot tools, liquids, chemicals, pieces of equipment, and sharp objects that may be within reach. We also do not want to compromise the relaxation of our guests. Thank you so much for your understanding.
WHAT IS INCLUDED IN MY HAIRCUT SERVICE?
All haircuts include a shampoo and blow-dry, as well as one complimentary bang trim or neck trim between appointments. Curling or flat-iron styling may be included at the stylist's discretion.
HOW SHOULD I ARRIVE FOR MY STYLING APPOINTMENT?
If you're coming to have your hair styled only, please arrive with clean, dry hair (unless you're booked for a blowout and style).
WHAT IF I'M LATE FOR MY APPOINTMENT?
If you're running late for your appointment, please call the salon. If you're late for your appointment, it's at the stylist's discretion how much of your service can be completed. If you arrive more than fifteen minutes late, you may be required to reschedule your appointment and be charged for half of your booked service.
SHOULD I BRING PICTURES OF MY DESIRED HAIRSTYLE TO MY APPOINTMENT?
Yes! It's always helpful to see pictures of your hair goals. Our stylists will discuss with you what is attainable at the current and future appointments, and how the pictured style might work with your hair type. Pictures of hairstyles you DON'T want are also helpful.
SHOULD I TIP MY STYLIST?
A gratuity is appreciated, but not required. Cash tips are preferred.
WHAT IS YOUR RETURN POLICY?
Unused items in their original packaging may be exchanged only, within fourteen days of purchase, with a receipt. We are a small business, and unfortunately can't afford to take back items that are not sellable. If you are unsure about a product purchase, we can send you home with a sample of almost everything in the store.
WHAT IF I WOULD LIKE TO BRING A GROUP ?
Stella Nova is the perfect place to celebrate. Please contact a front desk coordinator at the location of your choosing to discuss your needs so that we may accommodate you and your party.